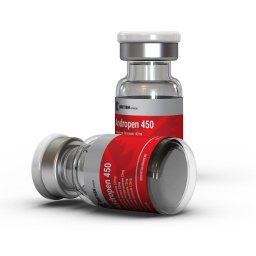 British Dragon
Andropen 450
Drug Class: Injectable Anabolic Androgenic Steroid
Active Ingredients:
- Testosterone Acetate 30 mg/ml
- Testosterone Propionate 73 mg/ml
- Testosterone Phenylpropionate 73 mg/ml
- Testosterone Cypionate 125 mg/ml
- Testosterone Decanoate 147 mg/ml
Dosage: 450 mg/ml
Manufacturer: British Dragon Pharmaceuticals
Routes of Administration: By Intramuscular Injection
Price per 1 Vial [10 mL per Vial]
Andropen 450 Detailed
Legit Andropen 450 Injections
Andropen 450 by British Dragon is a mixture of five types of testosterones:
Testosterone Acetate 30 mg/ml
Testosterone Propionate 73 mg/ml
Testosterone Phenylpropionate 73 mg/ml
Testosterone Cypionate 125 mg/ml
Testosterone Decanoate 147 mg/ml
Drug Description
Andropen 450 is a combination of five testosterones. The presence of an acetate ester allows it to display a fast-acting initial physiological effect. The other four esters prolong this effect with a consistent absorbency throughout the injection cycle.
Andropen 450 is good to buy because it has as many as 5 esters of different lengths of action. Acetate ester is included in the work immediately literally after the injection, followed by the action of propionate, which acts for two days, it is enhanced by phenylpropionate. Next comes cypionate and then the longest decanoate ester. So, one injection is enough to maintain an even background of testosterone in the blood for a month, and this is very good. Especially for those who do not like frequent injections and for those who purchased Andropen 450 in the USA and immediately went to train.
Such a mixture is a whole cycle in itself, and this is a plus for those who want to save money for any reason.
Dosage and Usage
Since Andropen 450 is a mixture of esters, this is a cycle in itself. It is enough to use it at a dosage of 450 mg per week or 600 mg to achieve very good results. Combinations with nandrolone and dianabol will be good - a classic combination for mass gain.
Also, with turinabol and winstrol, halotestin to increase the density and quality of muscles. You can also add trenbolone for maximum muscle growth and strength. In principle, Andropen 450 is suitable as a basis for many cycles. The only limits here are your money and your imagination.
Further Reading
Please log in to write Andropen 450 review.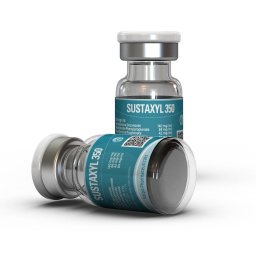 Kalpa Pharmaceuticals LTD, India
Drug Class: Androgen; Anabolic Steroid
Active Ingredients:
- Testosterone Propionate 42 mg/ml
- Testosterone Phenylpropionate 84 mg/ml
- Testosterone Isocaproate 84 mg/ml
- Testosterone Decanoate 140 mg/ml
Dosage: 350 mg/ml
Manufacturer: Kalpa Pharmaceuticals
Routes of Administration: By Intramuscular Injection
Price per 1 Vial [10 mL per Vial]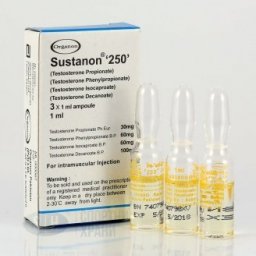 Organon Ilaclari, Turkey
Drug Class: Injectable Anabolic Androgenic Steroid
Active Ingredients:
- Testosterone Propionate 30 mg/ml
- Testosterone Phenylpropionate 60 mg/ml
- Testosterone Isocaproate 60 mg/ml
- Testosterone Decanoate 100 mg/ml
Dosage: 250 mg/mL
Manufacturer: Organon
Routes of Administration: By Intramuscular Injection
Price per 1 mL amp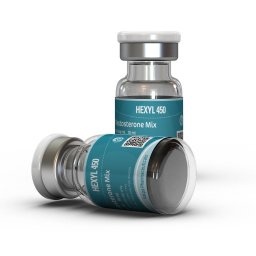 Kalpa Pharmaceuticals LTD, India
Drug Class: Injectable Anabolic Androgenic Steroid
Active Ingredients:
- Testosterone Acetate 30 mg/ml
- Testosterone Propionate 73 mg/ml
- Testosterone Phenylpropionate 73 mg/ml
- Testosterone Cypionate 125 mg/ml
- Testosterone Decanoate 147 mg/ml
Dosage: 450 mg/ml
Manufacturer: Kalpa Pharmaceuticals
Routes of Administration: By Intramuscular Injection
Price per 1 Vial [10 mL per Vial]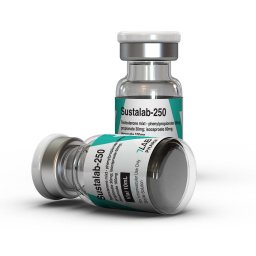 7Lab Pharma, Switzerland
Drug Class: Androgen; Anabolic Steroid
Active Ingredients:
- Testosterone Propionate 30 mg/ml
- Testosterone Phenylpropionate 60 mg/ml
- Testosterone Isocaproate 60 mg/ml
- Testosterone Decanoate 100 mg/ml
Dosage: 250 mg/mL
Manufacturer: 7Lab Pharma
Routes of Administration: By Intramuscular Injection
Price per 1 Vial [10 mL per Vial]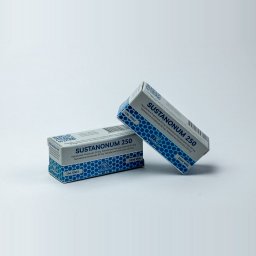 Magnum
Drug Class: Injectable Anabolic Androgenic Steroid
Active Ingredients:
- Testosterone Propionate 30 mg/ml
- Testosterone Phenylpropionate 60 mg/ml
- Testosterone Isocaproate 60 mg/ml
- Testosterone Decanoate 100 mg/ml
Dosage: 250 mg/mL
Manufacturer: Magnum Laboratories
Routes of Administration: By Intramuscular Injection
Price per 1 Vial [10 mL per Vial]